Sneakerella is a famous American upcoming musical comedy film. The movie is been directed by Elizabeth Allen Rosenbaum and written by David Light & Joseph Raso, Tamara Chestna, Mindy Stern, and George Gore II. The film includes famous actor Chosen Jacobs in the lead role of El who is an aspirant sneaker designer from Queens and who worked as a stock boy in his late mother's shoe store. Actress Lexi Underwood had played the female lead role in the following series where she appeared as a Darius King and sneaker tycoon.
The film is a re-make and modern gender-flipped twist on the classic fairytale Cinderella, set in the street-sneaker subculture of New York City. The film mainly focuses on teenager El (Chosen Jacobs) who has big dreams of becoming a sneaker designer, but hides his talent. afterward, he falls in love with Kira King, the daughter of a basketball star and sneaker tycoon Darius King. Later on, he gains the confidence to pursue his dream of becoming a professional sneaker designer with the help of his best friend, Sami, and his Fairy Godfather.
This music-driven film has a star-studded cast, including Chosen Jacobs who shot to stardom after his role in the horror film It, and Lexi Underwood who is known for her role in Little Fires Everywhere.
Directed by
Elizabeth Allen Rosenbaum
Written by
David Light
Joseph Raso
Tamara Chestna
Mindy Stern
George Gore II
Based on
Cinderella by Charles Perrault
Produced by
Christopher ScottJane StartzRachel Watanabe-Batton
Starring
Chosen Jacobs
Lexi Underwood
Cinematography
Matt Sakatani Roe
Edited by
Ishai Setton
Music by
Elvin Ross
Production
companies
Disney Channel
Jane Startz Productions
Distributed by
Disney+
Disney Platform Distribution
Release date
May 13, 2022
Country
United States
Language
English
Sneakerella (Disney Plus Film) Cast
Chosen Jacobs is playing El, an aspirant sneaker designer from Queens who works as a stock boy in his late mother's shoe store
Lexi Underwood is playing the character named Kira King, who is a beautiful and fiercely independent daughter of Darius King
John Salley is playing a sneaker tycoon and former basketball star Darius King
Yvonne Senat Jones is plying Darius's wife Denise King
Devyn Nekoda is is playing El's best friend Sami
Juan Chioran as Gustavo, who is a friendly neighbor of El
Robyn Alomar is playing Kira's sister Liv
Bryan Terrell Clark is plying Trey, El's overburdened stepfather who runs his late wife's shoe store
Kolton Stewart as Zelly, El's mean-spirited stepbrother
Hayward Leach as Stacy, El's another mean-spirited stepbrother
Elia Press is playing as Sneakerhead
Andrew Ward as Sneaker Buster, a popular sneaker authenticator social media influencer
William Crockett as Sneak-Disser, a battle rapper known for his fresh kicks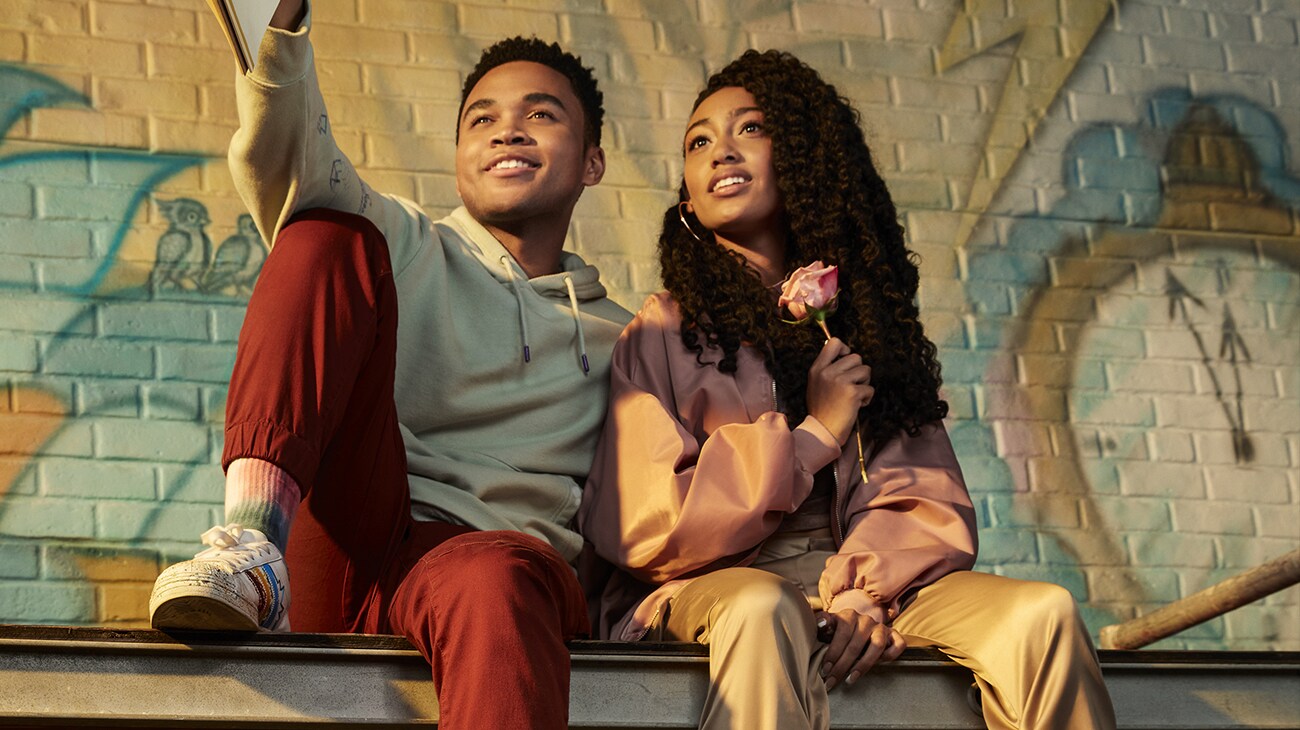 Sneakerella (Disney Plus Film) Release Date
As the release date of the movie was changed multiple times. The Disney Plus series is expected to be released on Friday, May 13, 2022. As said by the maker the film will be available on Disney Plus Hotstar worldwide.
Sneakerella (Disney Plus Film) trailer
The trailer for the following film is given below. You can watch the trailer here El's best friend Sami encourages him to design some sneakers to impress 'sneaker royalty' Kira King.