Donald John Trump (born June 14, 1946) is an American media personality, businessman, and politician who was the 45th president of the United States from 2017 to 2021. Donald John Trump was born in Queens, New York, on June 14, 1946. His father, Fred Trump, was a highly successful real estate developer. The elder Trump was of German heritage, and his wife, Mary McLeod, of Scottish background. Their son Donald was the second youngest of five children. He was educated at the New York Military Academy and the Wharton School of Finance and Commerce at the University of Pennsylvania. Even before he graduated he was drawn to real estate and construction, and as a young man he took over his father's firm, renaming it the Trump Organization.Trump was a real-estate developer and businessman who owned, managed, or licensed his name to several hotels, casinos, golf courses, resorts, and residential properties in the New York City area and around the world.

The Trump Organization soon became involved in a myriad of projects, including hotels, resorts, residential and commercial buildings, casinos, and golf courses, both in the United States and abroad. His first of many books was The Art of the Deal, published in 1987. In 2004 he launched the Apprentice (later The Celebrity Apprentice), a popular television series that aired until 2015. During the 2016 primary season Trump defeated more than a dozen seasoned rivals to win the Republican nomination and went on to win the election over former Secretary of State Hillary Clinton. His campaign slogan was "Make America Great Again," and he moved swiftly to reinvigorate "Buy American and Hire American" policies. He signed a major tax reform bill into law and directed the reduction of federal regulations intended to secure a long-running economic expansion and a historically low unemployment rate. His trade policies encouraged tariffs on foreign aluminum and steel and a series of renegotiations of trade agreements with Mexico, Canada, China, Japan, and South Korea.
Trump was the third president in U.S. history (after Andrew Johnson in 1868 and Bill Clinton in 1998) to be impeached by the U.S. House of Representatives and the only president to be impeached twice—once (in 2019) for abuse of power and obstruction of Congress in connection with the Ukraine scandal (he was acquitted of those charges by the U.S. Senate in 2020) and once (in 2021) for "incitement of insurrection" in connection with the storming of the United States Capitol by a violent mob of Trump supporters as Congress met in joint session to ceremonially count electoral college votes from the 2020 presidential election. Trump lost that election to former vice president Joe Biden by 306 electoral votes to 232; he lost the popular vote by more than seven million votes.
Donald Trump Bio
| | |
| --- | --- |
| Name | Donald John Trump |
| Nick Name | The Donald 45, The 45 Conspiracy Theorist –in-chief President Snowflake |
| Profession | Business Man and Politician |
| Date of Birth | 14 June 1946 |
| Age as of 2020 | 74 Years |
| Birth Place | Queens, New York city |
| Zodiac Sign | Gemini |
| Nationality | American |
| Home Town | Queens, New York City |
| Religion | Presbyterian |
| Food Habit | Non- Vegetarian |
| Address | Mara-a-lago- Palm Beach Florida |
| Hobbies | Playing Golf |
| Signature | |
Donald Trump Family
Wife /Spouse
First Wife – Ivana Trump (1977-1992)
Second Wife – Marla Maples (1993-1999)
Third Wife – Melania Trump (2005)
Children
Sons

Donald trump Jr (Businessman from 1st Wife Ivana Trump)
Eric Trump (Businessman from 1st wife Ivana Trump )
Barron Trump (football Player, from 3rd Wife Melania Trump )

Daughter

Ivanka Trump (Businssman from 1st wife Ivana Trump )
Tiffany Trump (Model from 2nd Wife Maria Mapis )
Father
Frederick Christ Trump (Businessman & Philanthropist)
Mother
Mary Anne Macleod trump (Philanthropist)
Siblings
Brother's

Fred Trump Jr. (Elder, Deceased as a result of Alcoholism)
Robert Trump (Younger, Businessman)

Sisters

Maryanee Trump Barry (Eldest American Alttorney and former US circuit Judge )
Elizabeth Trump Grau (Elder Retired Bank Executive)
Donald Trump Relationship & More
Affairs / Girlfriend
Ivana Zelnickova (1997) Model and Businessman
Carla Bruni (1991) Singer & Songwriter
Maria Maples (1993-1998) Actress
Kara Young (2001) Model
Melania Knauss (2001-2005) Model
Marriage Dates
1st Marriage – 1977 with Ivana trump
2nd Marriage- 1993 With Maela Maples
3rd Marriage – 2005 with Melania Trump
Donald Trump Physical Stats
Height
In Centimeter – 191cm
In Meter 1.91m
In feet & Inches – 6'3"
Eye Color
Blue
Hair Color
Blonde
Donald Trump Political Parties
The Republican Party (1987-1999; 2009-2011; 2012-Present)
The Reform Party of the United States of America (1999-2001)

The Democratic Party (2001-2009)

Independent Candidate (2011-2012)
Donald Trump Inspirational & Motivational Quotes
Obama has no solutions. Obama has failed the country and its great citizens, and they don't like it when somebody such as myself speaks the truth about this – it hurts too much. – Donald Trump
I have used the laws of this country just like the greatest people that you read about every day in business have used the laws of this country, the chapter laws, to do a great job for my company, for myself, for my employees, for my family, et cetera. – Donald Trump
Every time you walk down the street people are screaming, 'You're fired!' – Donald Trump
Come November, the American people will have the chance to re-declare their independence. Americans will have a chance to vote for trade, immigration and foreign policies that put our citizens first. They will have the chance to reject today's rule by the global elite, and to embrace real change that delivers a government of, by and for the people. – Donald Trump
Everything in life is luck. – Donald Trump
Sometimes by losing a battle you find a new way to win the war. – Donald Trump
Somebody made the statement that Donald Trump has built or owns the greatest collection of golf courses, ever, in the history of golf. And I believe that is 100 percent true. – Donald Trump
It is time to remember that old wisdom our soldiers will never forget: that whether we are black or brown or white, we all bleed the same red blood of patriots, we all enjoy the same glorious freedoms, and we all salute the same great American Flag. – Donald Trump
Mitt – what I speak to Mitt Romney about is jobs. What I speak to Mitt Romney about is China, because he's got a great view on China and how they're trying to destroy our country by taking our jobs and making our product and manipulating their currency, so that it makes it almost impossible for our companies to compete. – Donald Trump
I have women working in high positions. I was one of the first people to put women in charge of big construction jobs. And, you know, I've had a great relationship with women. – Donald Trump
Sometimes your best investments are the ones you don't make. – Donald Trump
It's a great thing when you can show that you've been successful and that you've made a lot of money and that you've employed a lot of people. – Donald Trump
We – we need strength, we need energy, we need quickness and we need brain in this country to turn it around. – Donald Trump
I have a great relationship with the Mexican people. – Donald Trump
If I were a liberal Democrat, people would say I'm the super genius of all time. The super genius of all time. If you're a conservative Republican, you've got to fight for your life. It's really an amazing thing. – Donald Trump
Owning a great golf course gives you great power. – Donald Trump
If I don't get along with Democrats, I'm sort of, like, out of business. – Donald Trump
I had great relationship with the Hispanic – we had a lot of Hispanics in the school actually from different countries, Venezuela, from Brazil, and they all played soccer, and I was on the soccer team, and I developed great relationships with them. – Donald Trump
All of the women on The Apprentice flirted with me – consciously or unconsciously. That's to be expected. – Donald Trump
I have the right temperament. I have the right leadership. I've built an incredible company. I went to a great school. I came out – I built an incredible company. I wrote the number one selling business book of all time: 'Trump: The Art of the Deal.' – Donald Trump
It's always good to be underestimated. – Donald Trump
We will seek friendship and goodwill with the nations of the world – but we do so with the understanding that it is the right of all nations to put their own interests first. – Donald Trump
My whole life is about winning. I don't lose often. I almost never lose. – Donald Trump
Experience taught me a few things. One is to listen to your gut, no matter how good something sounds on paper. The second is that you're generally better off sticking with what you know. And the third is that sometimes your best investments are the ones you don't make. – Donald Trump
Private jets cost a lot of money. – Donald Trump
But I believe in fair trade, and I will tell you, I have many, many friends heading up corporations, and people that do just business in China, they say it's virtually impossible. It's very, very hard to come into China. And yet, we welcome them with open arms. – Donald Trump
I do have my ducks in line if I want to do it, but I'd love to see the Republicans pick somebody that was going to win and take over this country and frankly, to use the expression, 'Make America great again.' – Donald Trump
What my father gave me more than anything else is great tutoring and a great brain, frankly. You know, my father's brother was a top person at MIT, went to MIT, graduated from MIT, was a teacher at MIT, a professor at MIT, a great engineer. I mean, you know, I have very good genes. – Donald Trump
We need intelligence in this country. We need a certain toughness in this country, or we're going to end up like a lot of the other places, and we're not going to have a country left. – Donald Trump
I was a great student at a great school, Wharton School of Finance. – Donald Trump
Well, real estate is always good, as far as I'm concerned. – Donald Trump
I have respect for Senator McCain. I used to like him a lot. I supported him. I raised a lot of money for his campaign against President Obama. – Donald Trump
No dream is too big. No challenge is too great. Nothing we want for our future is beyond our reach. – Donald Trump
That's one of the nice things. I mean, part of the beauty of me is that I'm very rich. So if I need $600 million, I can put $600 million myself. That's a huge advantage. I must tell you, that's a huge advantage over the other candidates. – Donald Trump
When I am president, I will work to ensure that all of our kids are treated equally and protected equally. Every action I take, I will ask myself, 'Does this make life better for young Americans in Baltimore, Chicago, Detroit, Ferguson, who have as much of a right to live out their dreams as any other child America?' – Donald Trump
Hillary Clinton was the worst Secretary of State in the history of the country. The world came apart under her reign as Secretary of State. – Donald Trump
I support health care for people. I want people well taken care of. But I also want health care that we can afford as a country. I have people and friends closing down their businesses because of Obamacare. – Donald Trump
We can't let people down when they can't get any medical care, when they're sick and don't have money to go to a doctor. You help them. – Donald Trump
Windmills are going to be the death of Scotland and even England if they don't do something about them. They are ruining the countryside. – Donald Trump
The problems we face now – poverty and violence at home, war and destruction abroad – will last only as long as we continue relying on the same politicians who created them in the first place. – Donald Trump
You know the funny thing, I don't get along with rich people. I get along with the middle class and the poor people better than I get along with the rich people. – Donald Trump
The Arab League tells us to go in and take out Qaddafi. We've spent billions of dollars already with respect to the Arab League. Billions of dollars, because they told us to do it. Why aren't they paying for it? They don't like Qaddafi, Qaddafi's been a terrible thorn in their side. – Donald Trump
I went to the Wharton School of Finance, the toughest place to get into. I was a great student. – Donald Trump
A certificate of live birth is not the same thing by any stretch of the imagination as a birth certificate. – Donald Trump
Money was never a big motivation for me, except as a way to keep score. The real excitement is playing the game. – Donald Trump
We need a great president. – Donald Trump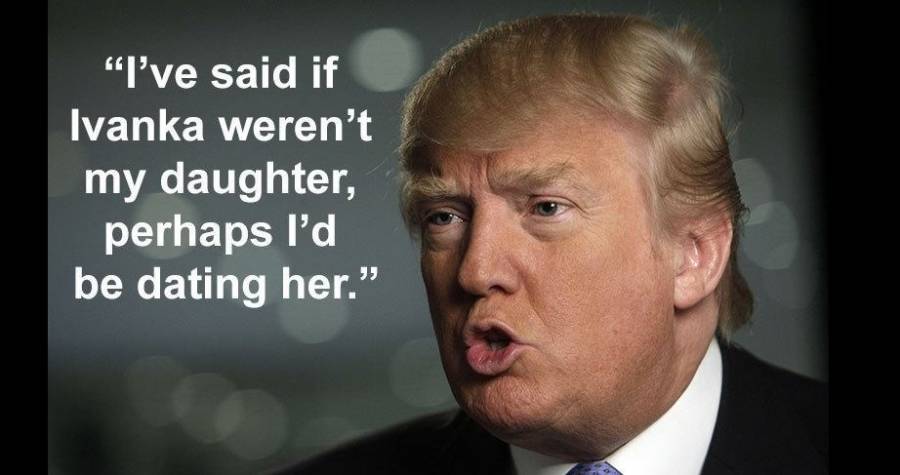 You have to blast to build in Manhattan. And the buildings went up in Manhattan because of the power of that bedrock. Once you dig that foundation – and they dig with dynamite – and once you dynamite out and you secure that foundation, that building isn't going anywhere. – Donald Trump
You have to think anyway, so why not think big? – Donald Trump
I have made the tough decisions, always with an eye toward the bottom line. Perhaps it's time America was run like a business. – Donald Trump
One of the key problems today is that politics is such a disgrace, good people don't go into government. – Donald Trump
So to all Americans, in every city near and far, small and large, from mountain to mountain, and from ocean to ocean, hear these words: You will never be ignored again. Your voice, your hopes, and your dreams will define our American destiny. And your courage and goodness and love will forever guide us along the way. – Donald Trump
I have embraced crying mothers who have lost their children because our politicians put their personal agendas before the national good. I have no patience for injustice, no tolerance for government incompetence, no sympathy for leaders who fail their citizens. – Donald Trump
I try to learn from the past, but I plan for the future by focusing exclusively on the present. That's where the fun is. – Donald Trump
When you open your heart to patriotism, there is no room for prejudice. The Bible tells us, 'How good and pleasant it is when God's people live together in unity.' – Donald Trump
We need a president with tremendous intelligence, smarts, cunning, strength and stamina. – Donald Trump
We have to straighten out our country; we have to make our country great again, and we need energy and enthusiasm. – Donald Trump
Obama and his attack dogs have nothing but hate and anger in their hearts and spew it whenever possible. – Donald Trump